Imagine coming home to your very own cozy space in the bustling metro. Imagine being surrounded by clear waters, sunshine and blue skies, being close to things you love, and closer to things that matter. Imagine being in the company of neighbors and family – a community sharing life's joys: catching a whiff of freshly-cut grass on an early morning jog, your imagination doing somersaults in an art class. Imagine snuggling in bed knowing you and your loved ones can sleep well at night, the stars and bright city lights flickering like fireflies in the distance. You are sheltered and safe. Life is good.
There is a word in Danish that best describes this: hygge. Hygge, pronounced as hoo-ga, is described as a feeling of cozy contentment and well-being through the enjoyment of life's simple pleasures. Hygge could be found in a cup of freshly brewed coffee on a rainy morning, the sound of your little one's laughter, a round of board games with friends while nibbling on cheese and crackers, fluffy pillows and cozy sheets. Self-care, friendship, warmth all those intangibles that make us warm and fuzzy inside.
Meik Wiking, author of the 2017 New York Times bestselling book The Little Book of Hygge describes hygge as "a sense of comfort, togetherness and well-being. It is about being with the people we love. A feeling of home. A feeling that we are safe."
"Happiness is excitement that has found a settling down place. But there is always a little corner that keeps flapping around." -E.L. Konigsburg
This feeling of security, a sense of comfortable conviviality, and the privilege to experience life's little luxuries without breaking the bank is at the heart of living with SMDC. By redefining urban living, SMDC makes it possible for Filipinos to live the good life.
---
But what encompasses a good life and how does one experience it at SMDC? The good life is about finding beauty around you and feasting with your senses. It's a practice in mindfulness seeing grandeur in the smallest details.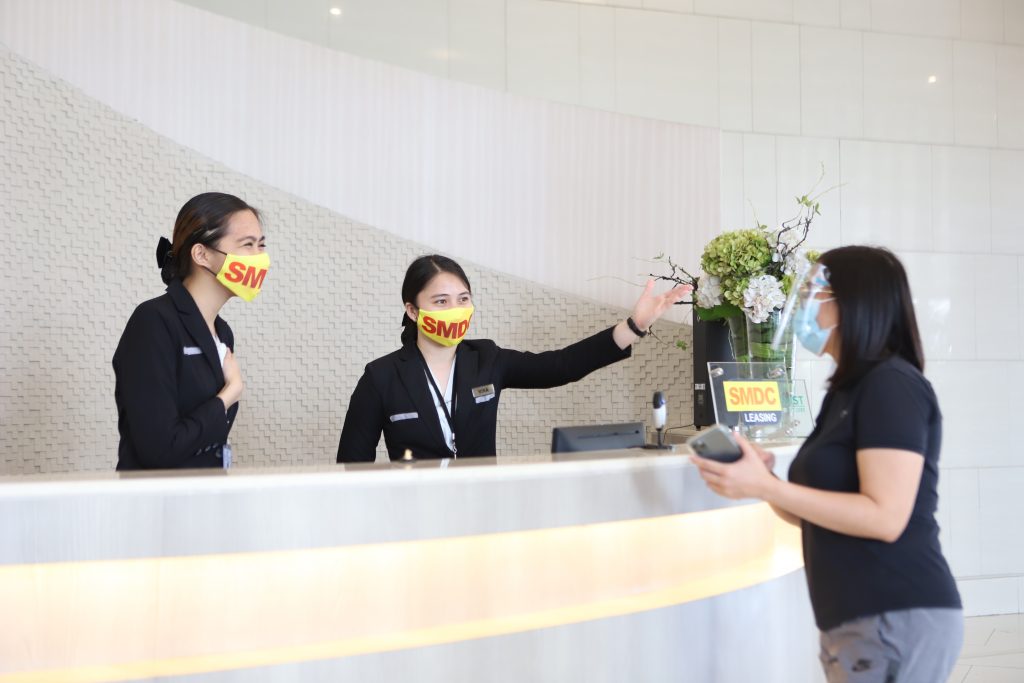 It starts with you entering the spacious lobby of your residence, cheerfully welcomed by the door man. You are mesmerized by the interiors that exude luxurious living: the large, comfortable sofas, high ceilings, sparkly chandeliers, manicured lawns and vast open spaces.
So much to do
The good life is about finding the opportunity to give your health a boost by brisk walking along the jogging path. Or hanging out in the amenity area with a friend and striking up the most stimulating conversation while beholding the beauty that surrounds you.
Dip into the sun-kissed pool with friends and family, commune with nature in the pocket gardens or see the changing hues of the sunset from your balcony over a glass of wine.
Experience resort-feel staycations right in your own home. Or work from home in the WiFi-equipped hotel-type lobby, away from the undue stress caused by traffic and pollution, while keeping health hazards at bay, yet having ample time to help your child do her homework.
Tough times may have come, but SMDC makes it possible to live la dolce vita.
So much to love
The good life is all about having good choices so you can do what you want and need. Be an adventurous gourmet by choosing from a selection of restaurants and cafes serving the cuisine of your choice on the ground floor of your residence. Fancy Italian, Japanese or Thai tonight?
Explore the grocery shelves or pick the freshest farm-to-table produce at The Good Guys Market for your family's Sunday feast. Get a haircut, go to the drugstore or to the bank with ease because these are just an elevator ride away. Sip that latte in the cafe while still in your pajamas.
So much closer
The good life is about being close to the things you need so that you can spend more time with people you love while doing things that truly matter. Living in SMDC where work, life, and play exist in one sustainable ecosystem gives you the convenience of going to places within reach so that you don't have to travel far or leave home.
Hop on the train or bus just around the corner to start exploring the world around you. Your home is the world and you are right smack in the center of it.
And by minimizing physical movement and carbon footprint, you become a steward of the earth.
So much more rewarding
The good life is all about celebrating your victories – a promotion, a job well done, your passion project off to a head start, as well as life lessons that polish and shape you, allowing you to reach your fullest potential.
Come home to a place you've spruced up to create a coziness that soothes your soul after a long day at work. A place to savor the luxury you worked hard for.
Quietly celebrate in your urban sanctuary, in the middle of all the action. You are at peace seeing a vision of a stable future by having invested in the perfect home, where life is truly rewarding.
So much good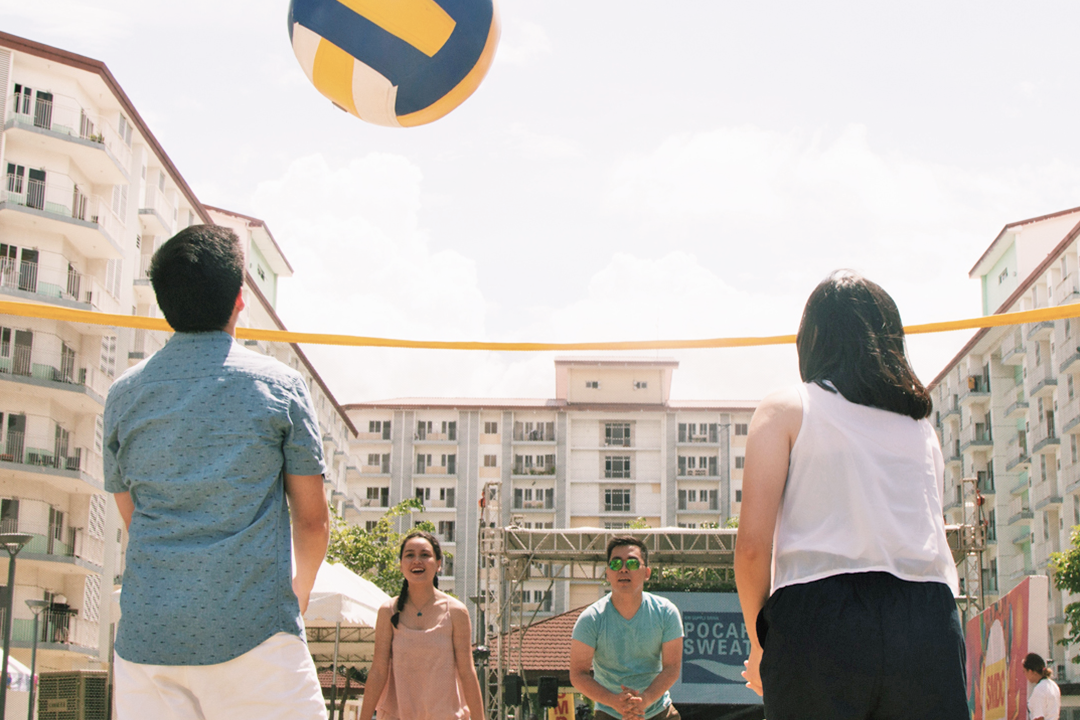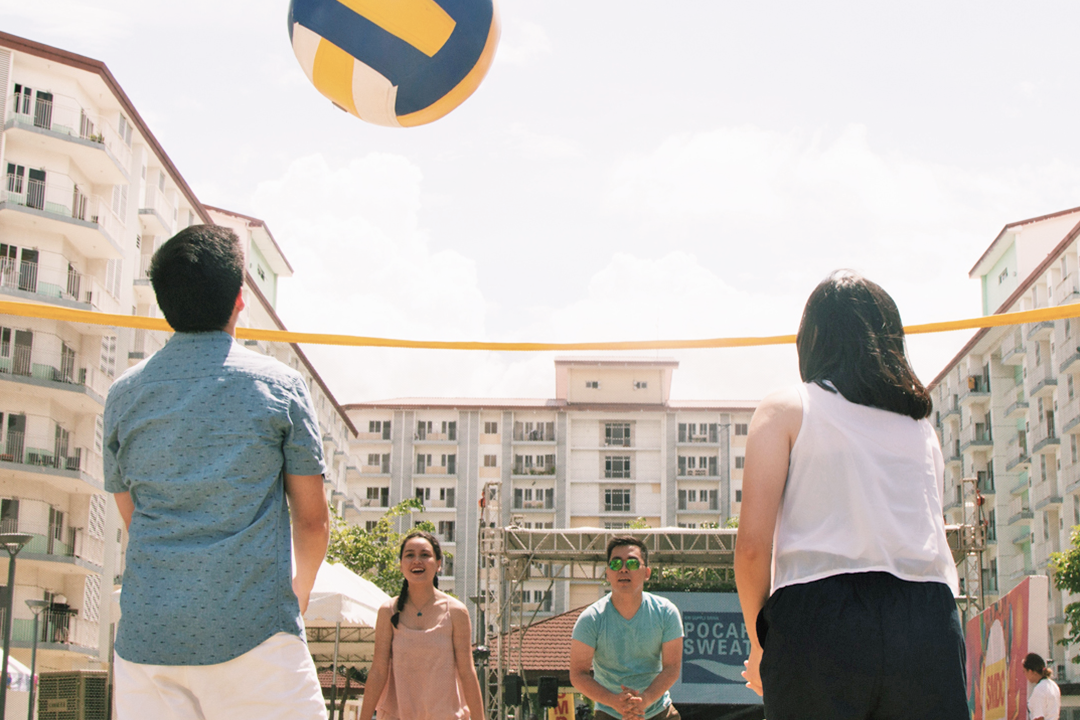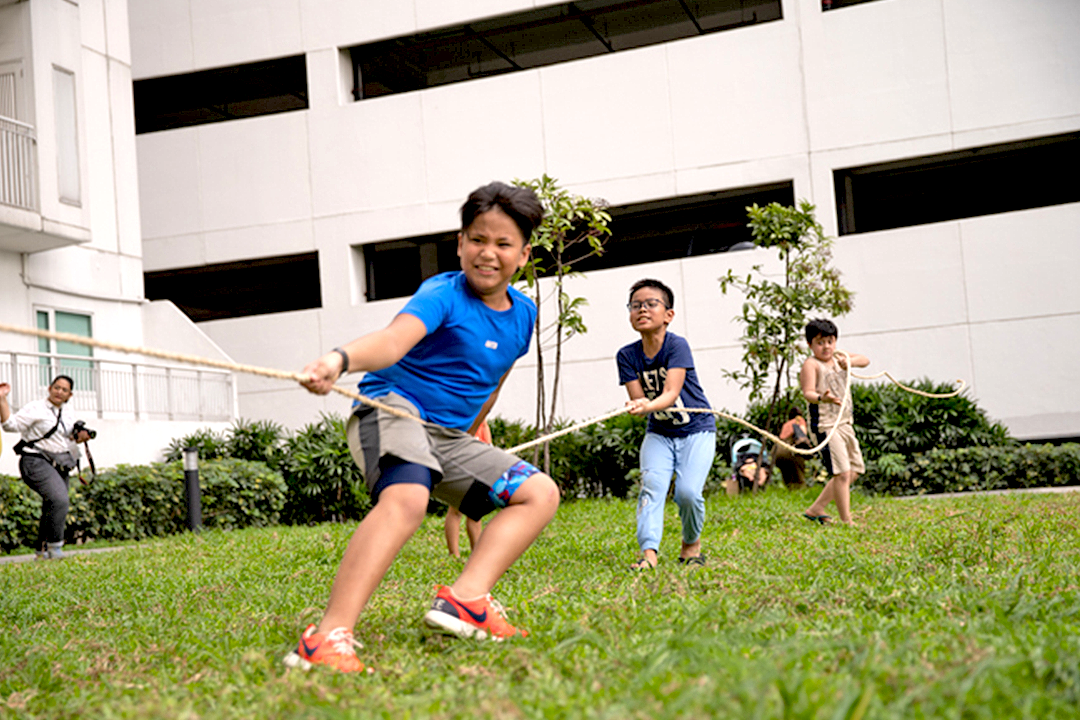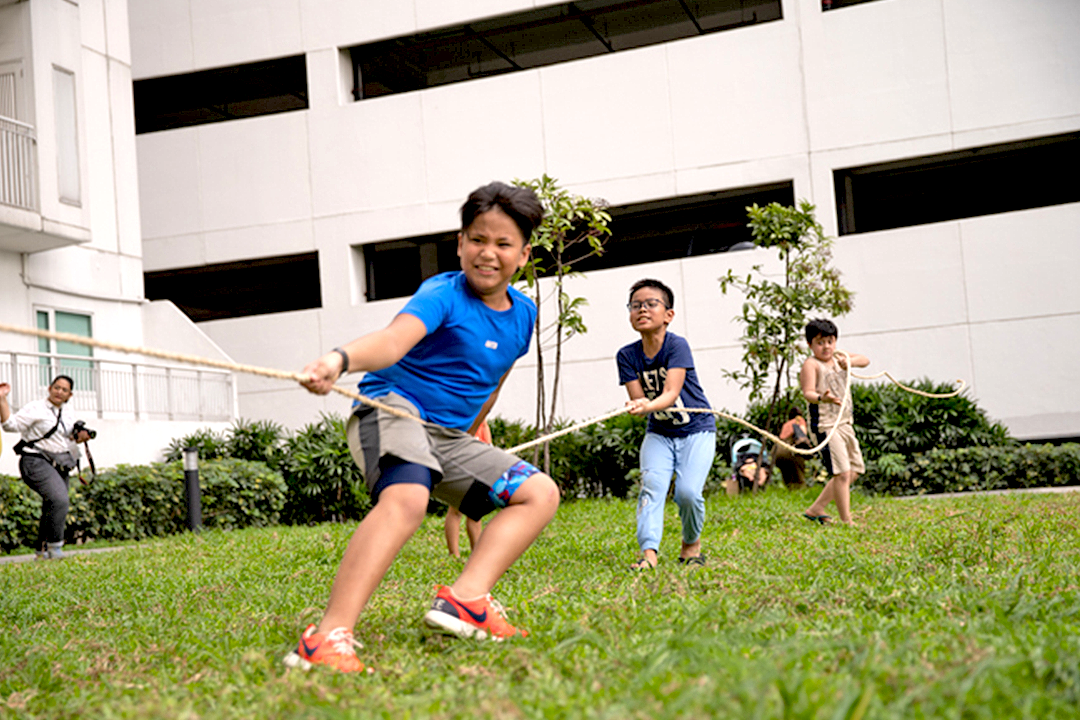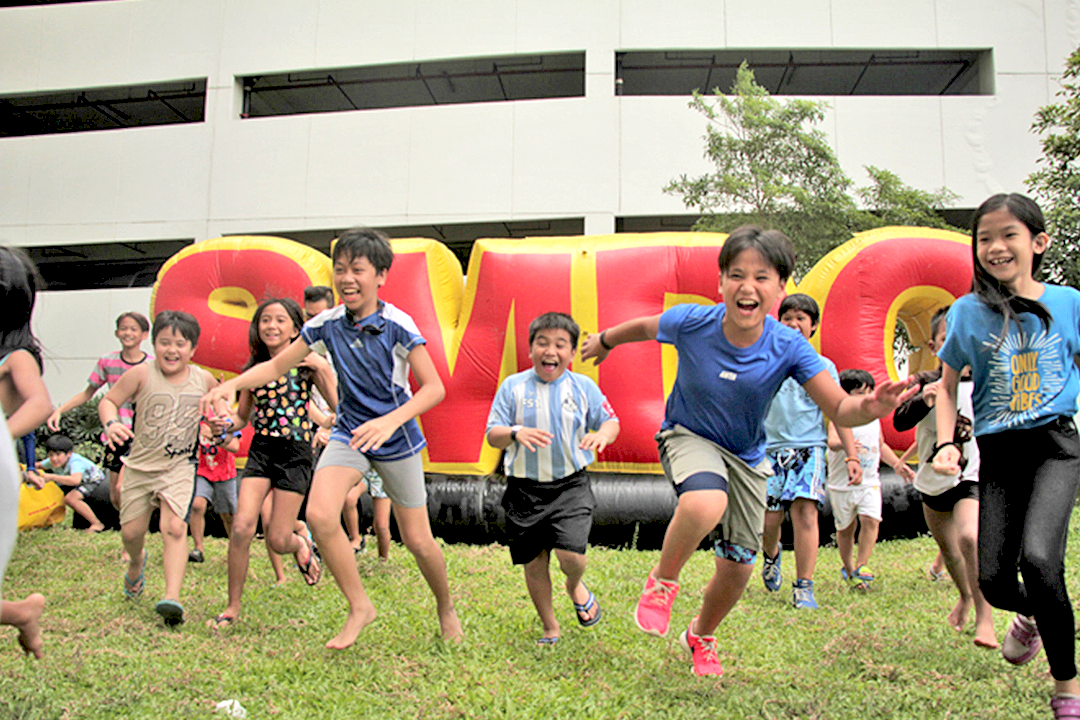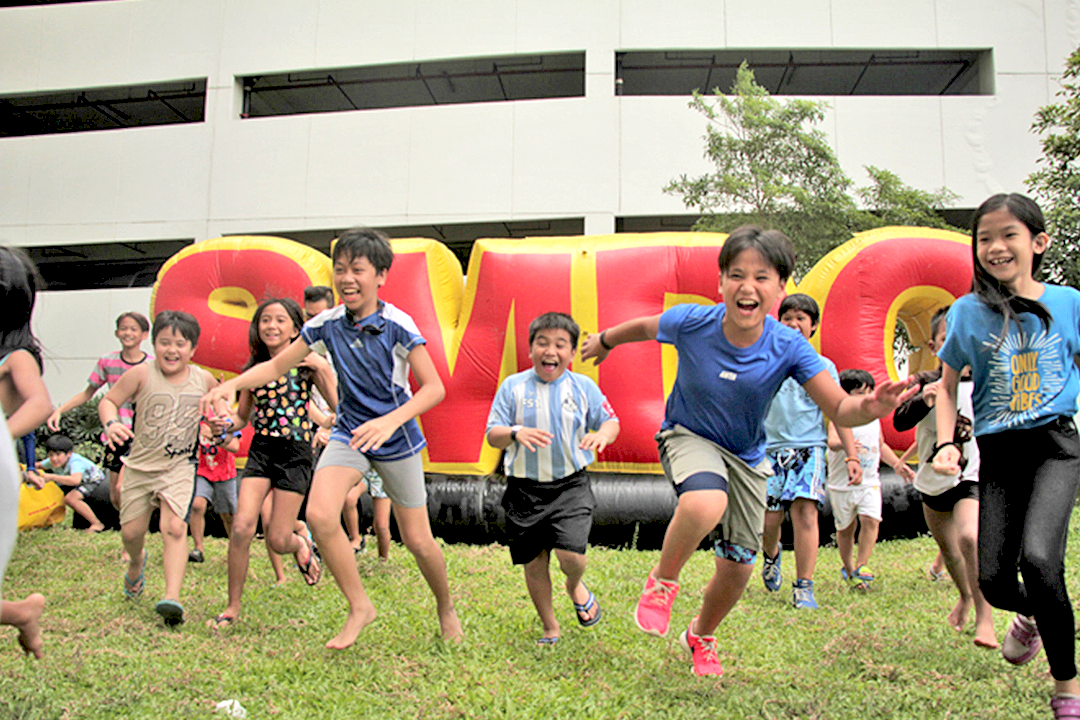 The good life is all about doing good and building strong relationships. It's about a community bonding and fostering conviviality in its diversity. It begins with neighbors and staff greeting each other with a smile and sharing vignettes of their lives.
With SMDC leading the way, The Good Guys community does things together: break out a sweat through dance and yoga classes together, learn the basics of first aid and self-defense together, donate blood together, volunteer to shop for the community's elderly together, and pursue entrepreneurship together with farmers through a weekend market in a supportive, symbiotic atmosphere.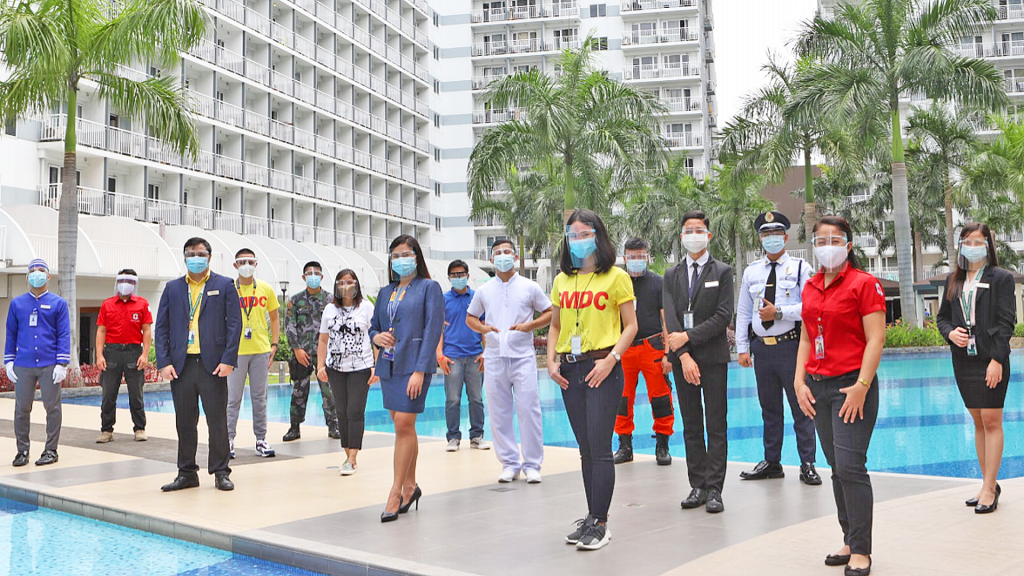 SMDC has built a home of The Good Guys living a life connected with others and passing kindness along in an unbreakable chain – a chain of Good Guys rooting for the good in each other and extending a helping hand during times of crisis. A chain of kindness that ensures that no one gets left behind through a human connection bound by meaningful moments and common goals for the good of everyone.
This dynamic ushers a sense of wholeness which allows residents to do more, live more, and be more to others. These small doses of joy woven into daily living yield big results as they generate kindness, generosity, altruism – qualities the world needs more of these days.
Tough times may have come, but SMDC makes it possible to live la dolce vita.