Time spent in open spaces and greenery nurtures well-being — not to mention, they're loads of fun. Here are some outdoor activities to try with the family.
BOWLING—WITH SODA CANS
You don't have to break the money-bank for a good time at the bowling alley. Make a game of this classic family pastime-slash-workout by recycling empty soda cans (or water bottles) as your bowling pins.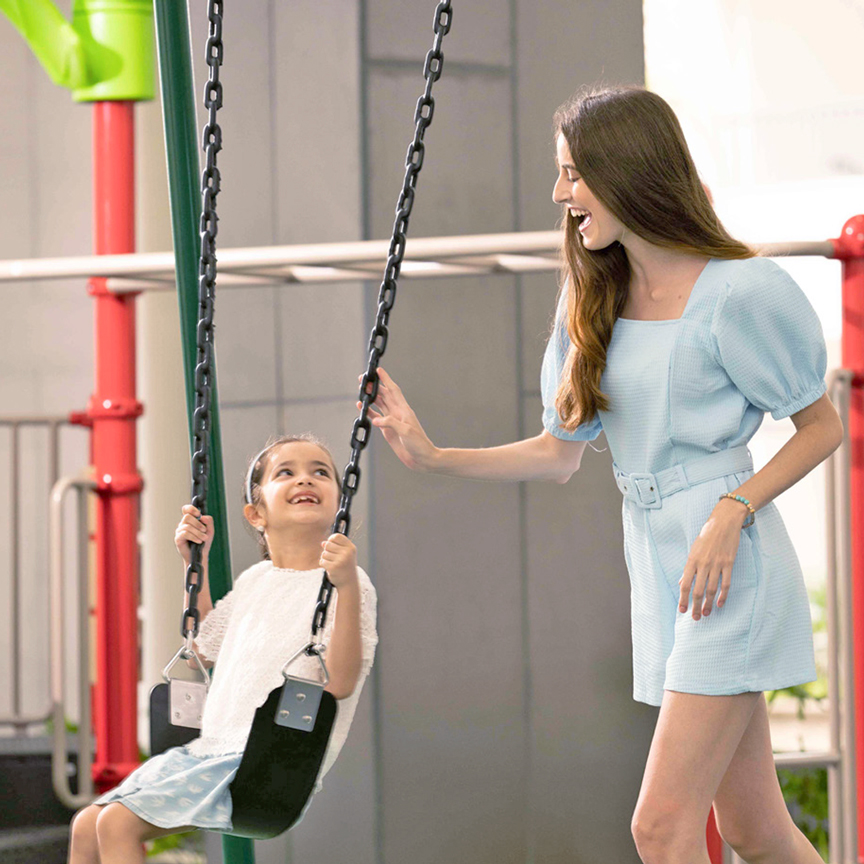 S(W)ING ALONG
Believe it or not, playing on the swings can be a good low-impact cardio activity. The constant exertion to keep the swing in motion helps strengthen the arms, legs, and core muscles.
CLOUD GAZING
Cloud gazing can stimulate the imagination and calm a racing mind, so take a quick break and invite your family to watch the clouds together. Remember: Your mind needs some exercise, too.
PLAYING TAG
This timeless outdoor activity is a great opportunity to burn off some extra energy and strengthen your family's connection. It will get everyone giggling and your heart rate pumping.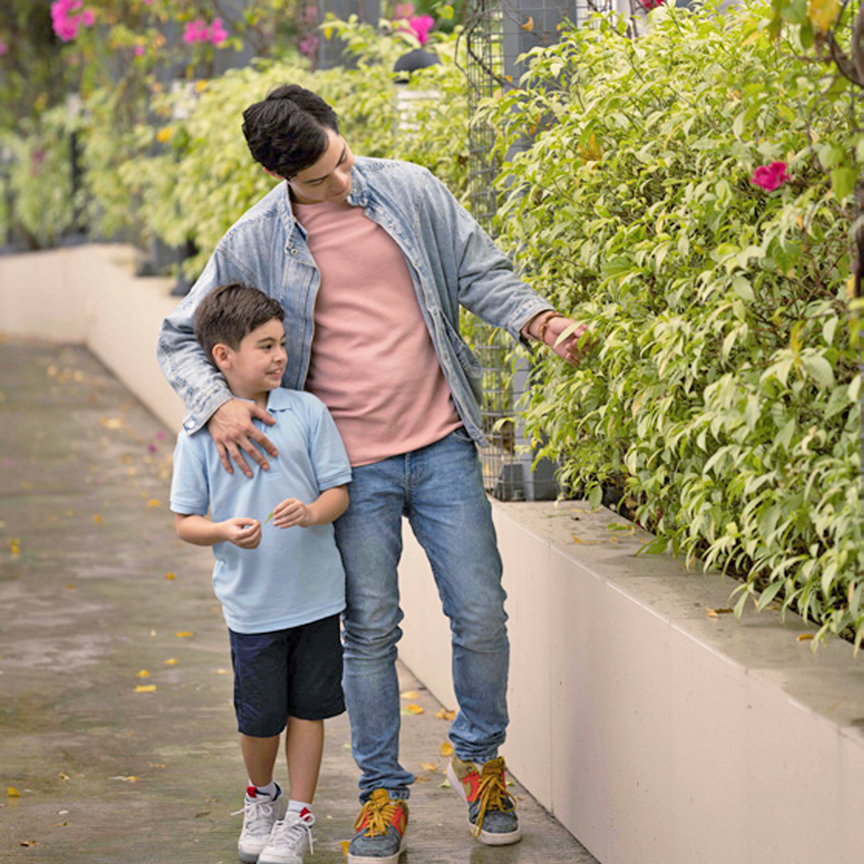 NATURE WALK
It has been long proven that being in green spaces — even at the center of the city — can help lower stress levels. Connecting with nature can also help improve cognitive performance and mental wellbeing.
BUBBLE PLAY
When the little ones refuse to get up and be active, bring out the big guns: bubble toys. Blowing bubbles is a joy for both children and adults — and the more you chase and pop, the more calories you burn.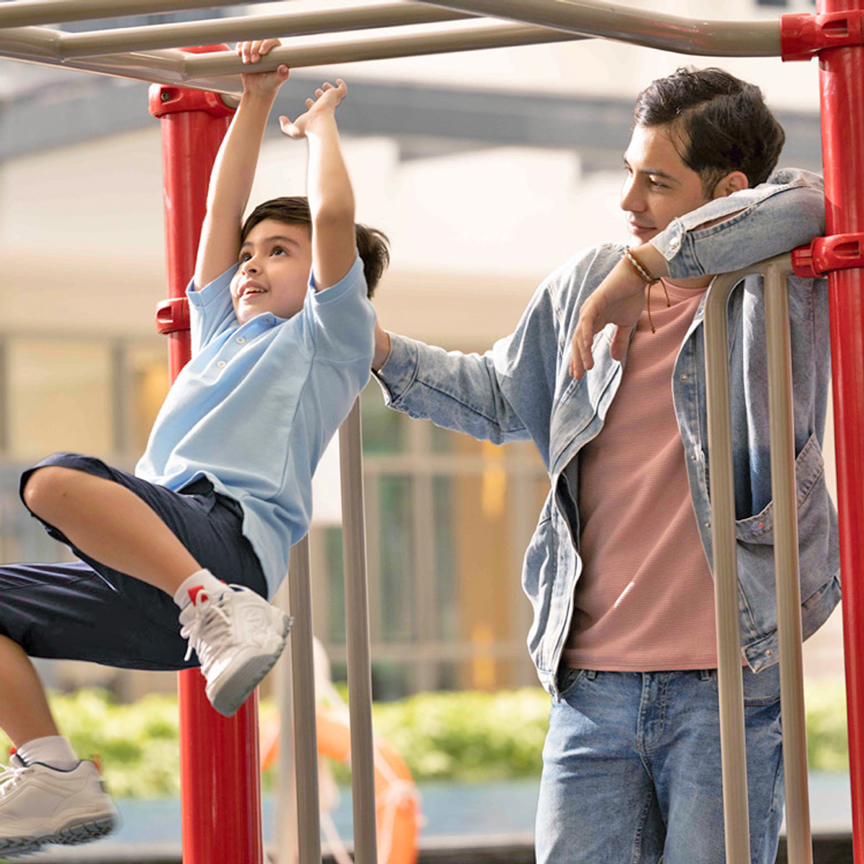 CLIMBING MONKEY BARS
No need to buy arm workout equipment. Just go to your nearest playground and climb the monkey bars. It's a fun way to tone your muscles and build upper-body strength while bonding with the fam.
---
Article originally from SMDC's The Good Life Magazine. To read the full issue, click here.