Are you one of the many who lead a desk-bound existence? If so, here are a few mobility exercises that are really suited for sedentary folks like yourself.
STEP 1
2 MIN.
ARMS Raise one arm and bend it so your hand touches the opposing shoulder blade. With your other hand, pull your elbow toward your head. Repeat on the other side.
STEP 2
2 MIN.
LEGS Do leg extensions while sitting by extending your right leg till it is level with your hip. Hold it as long as you can. Repeat with the left leg.
STEP 3
2 MIN.
CORE Hold the edge of your desk while sitting straight while your feet hover over the floor. Swivel the chair or obliquely twist your body from side to side.
STEP 4
2 MIN.
COOL DOWN Take a nice leisurely walk afterward to cool down.
---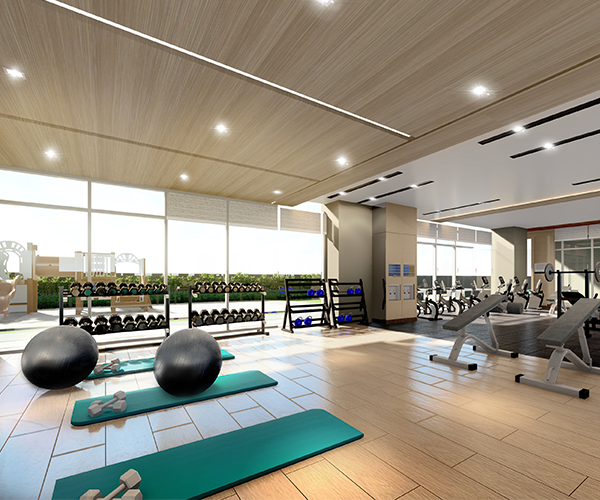 GET MOVING AND ALLEVIATE BACK PAIN
Back pain is undoubtedly a common concern affecting people of any age, for diverse reasons. It can even be the result of everyday activities or poor posture. The latter may be alleviated through proper posture and some stretching or strengthening exercises.
Mint Residences in Makati has a walking path, lap pool and even a gym that can help you manage pain at home. Indeed, invigorating workouts and a relaxing sanctuary refreshes your mind and body.