Take the aesthetic experience beyond gallery walls and into your own personal space
Experiencing art not only expands our human perspective but, as a 2021 study points out, also reduces anxiety and depression, and increases cognitive function and empathy.
Of course, different pieces of art evoke different emotions depending on the artist's and curator's intent. When you place art in your home, you can curate and put together the art you like in your own space. 
Just like a museum exhibit, you can switch pieces every now and then — either to welcome a new season, or just to accommodate a new mood. Unlike art collecting, which costs thousands if not millions of pesos, all you will need to build your collection is a discerning eye and an open mind. Beauty, after all, can be found everywhere. You just have to keep your eyes open at all times.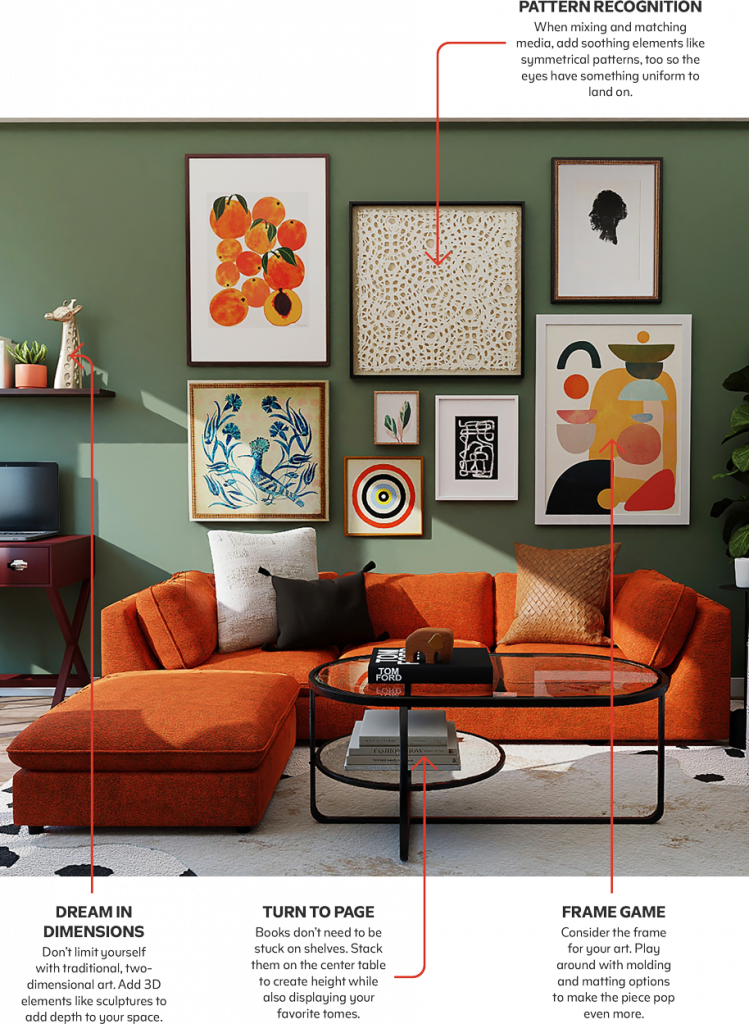 Start by knowing what you want. It might help to visit actual museums and see how they curate their displays. Visual images help, too. It can be an inspirational space you want to take after, or even just a visual prompt. Don't be afraid to experiment either. This can mean mixing media — paintings, sculpture, photographs — and integrating prints into the wall itself to create a vivid canvas.
Here are a few more tips to turn your house into an artful home.