Perks of living in the center of the capital of cool? Access to the best dining hotspots!
A range of restaurants within reach is just one of the many perks of living at Air Residences. Located at the tail end of the Makati business hub, it's a prime address with lifestyle and leisure spots at your fingertips.
---
Metronome
G/F The Grand Midori Makati, Bolanos Street, Legaspi Village
"Fancy bistro" can only begin to describe chef Miko Calo's French tasting menu at Metronome. Artfully plated fresh produce and premium ingredients like foie and caviar on dishes that evoke familiarity is more like it.
---
Toyo Eatery
The Alley at Karrivin, 2316 Chino Roces Ave. Extension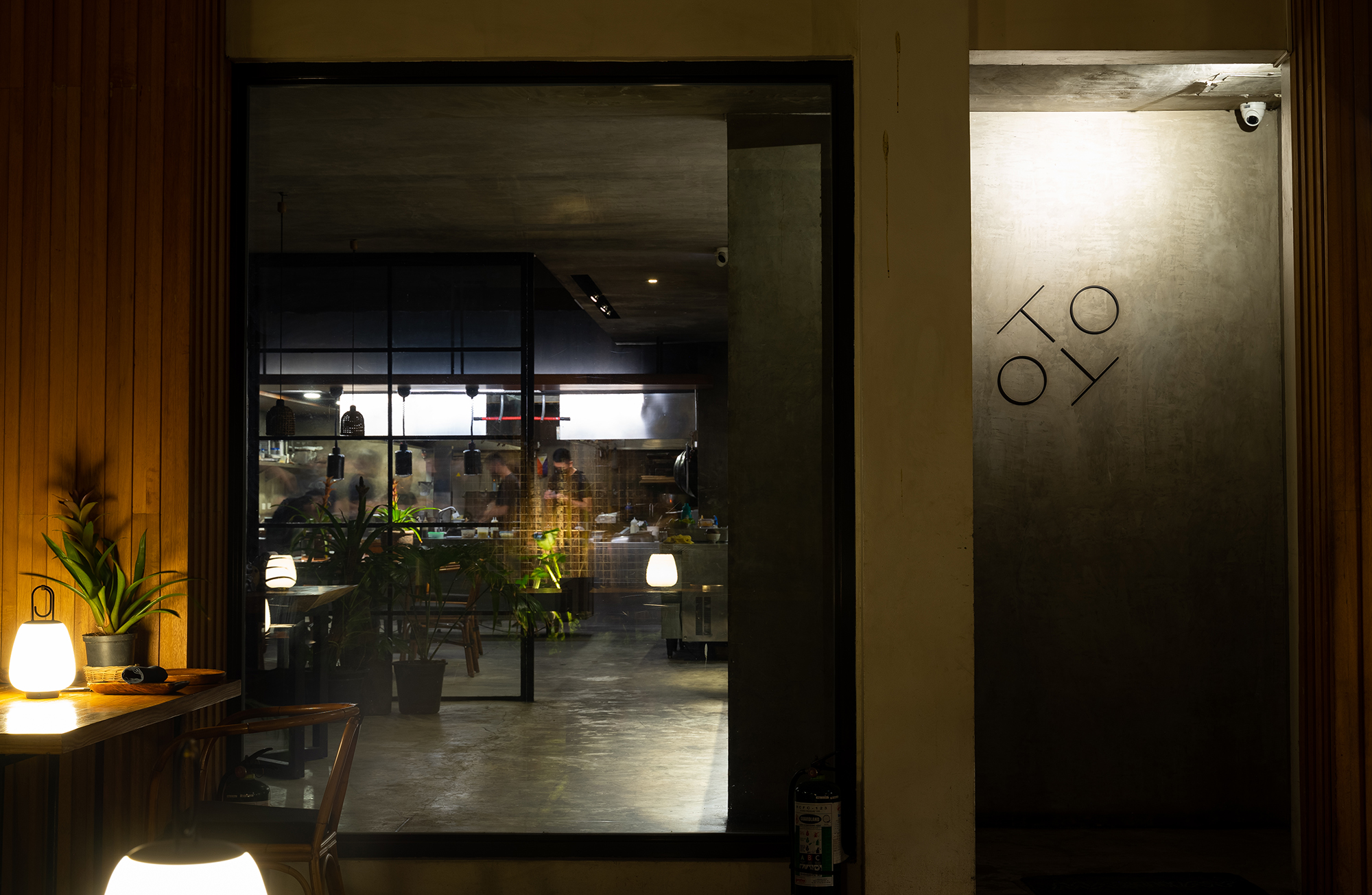 Toyo serves up familiar fare in ingenious ways. Think you know your ensaladas, kinilaws, heck, even the humble banana catsup? Toyo will make you reconsider what you know by way of taste.
---
Pablo Bistro
G/F The Picasso, 119 LP Leviste Street, Salcedo Village
Spanish fare and the finest wine are only eclipsed by its live music occasionally blaring through the walls of Pablo. Paella and pulpo as you bop your head to techno, anyone?
---
Wildflour Cafe + Bakery
G/F Frabelle Business Center, 111 Rada Street, Legazpi Village
Wildflour has been synonymous with cosmopolitan brunches and tita talks over pastries and coffee. What do they gush about over salmon tartines and its wildly popular cronuts? Only the servers know.
---
Crosta Pizzeria
2 Liberty Center, 104 HV Dela Costa corner Leviste Streets, Salcedo Village
Crosta Pizza serves up the all-time favorite in many forms: round, square, and even a 16-sided stuffed crust option topped with everything you know and love.
---
Kazunori
G/F Mazda Makati Building, 2301 Chino Roces Ave. Extension
You go to Kazunori for three things: Japanese classics, sushi (yes, that's a separate category), and/or the café. Main dining menu includes favorites like agemono, sobas, and donburi while their sushi selection is made from the freshest catch.
---
Le Petite Café Fleur 
5893 Enriquez Street, Poblacion
Chef Sau Del Rosario's famed Pampanga restaurant comes to Poblacion in this tropical-inspired restaurant. The menu, which draws from both Asian and western cuisines, features hefty plates good enough to share.