A spectacle like no other
On that rainy afternoon, they heard a familiar sound, followed it, went to their balconies and saw a stage being set up right in the vast pool area of their community.
As word spread around, people started to gather in their balconies. They got the biggest surprise of all. There it was: the vast amenity area of Shore Residences in the MOA complex transformed into a set-up for a full concert. The artist: no other than rock music icon and The Voice judge Bamboo.
It was both surreal and electrifying as Bamboo serenaded the residents with his well-loved hits and a couple of rearranged Christmas songs. For residents whose source of entertainment during the last eight months has been their TV screens or smartphones, this was, indeed, a spectacle like no other, a rarity in today's social-distancing world.
From their balconies, the residents and tenants of Shore Residences sang, danced and exchanged good cheer with one another. Some of them decided to bring the booze out and made a toast with their neighbors. Flashing their smartphones' lights, the Shore open space was transformed into an evening of musical enchantment.
For the residents, the experience was like being transported back to a time that seemed like an eternity now. "I have forgotten how it was to listen to live music, to actually come face to face with a famous artist, with a full band set-up and revel in the joy of listening to original Pilipino music. My roommates and I decided to party that night, right in our balcony!," said one resident.
For Bamboo, to be able to perform live again, to hear that roaring applause, to actually see people's faces – even when they are up on their balconies – is priceless. He was particularly grateful for this opportunity to be the first artist to perform live in an SMDC property at this time. "It feels great to be here, to be the first and to plant the flag, so to speak," Bamboo said. "If I am the first then it means there will be more, and that is great for the industry."
A trip down memory lane
Residents and tenants had an exhilarating trip down memory lane when Pinoy pop-rock band Sponge Cola performed their old-school hits and revived all the feels at SMDC Good Times with The Good Guys in an online concert held on March 5.
Singing their OPM smash hits "Tambay," "Kunwari," "Kay Tagal Kitang Hinintay," "Bitiw," "Jeepney," and "Makapiling Ka," Sponge Cola delivered a front-row concert experience to the residents and tenants at the comfort of their homes. The concert was shot at Light Residences and provided viewers a virtual tour of the development right at the heart of Mandaluyong.
All the feels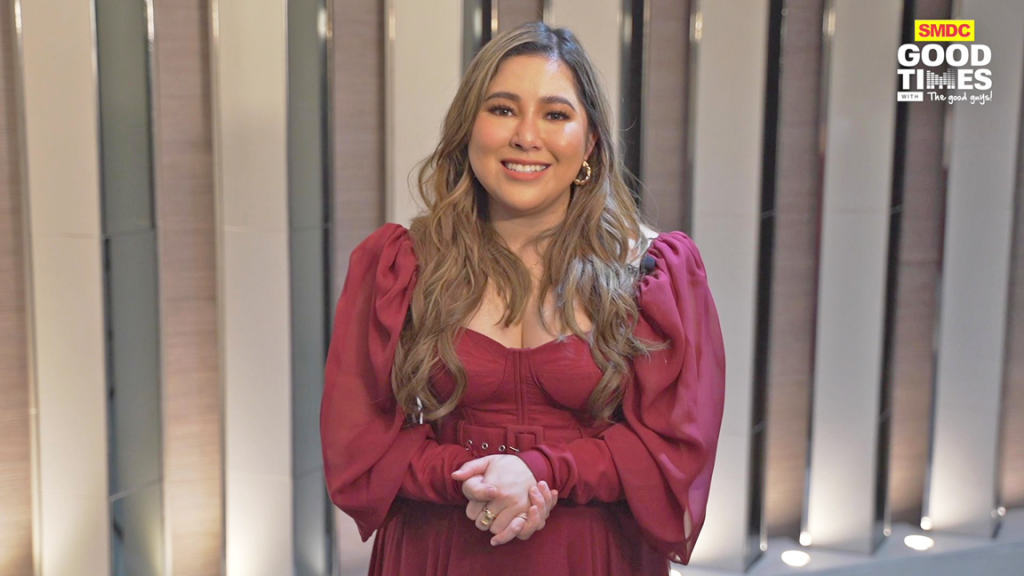 Multi-awarded singer-songwriter and queen of hugot songs Moira dela Torre swept SMDC residents off of their feet when she serenaded them with her moving songs during an evening of music and entertainment.
The hitmaker took SMDC Jazz Residents on a feels train when she performed some of her most heartfelt trademark hugot songs, including Tagpuan," "Ikaw at Ako," "Kita na Kita," and "Before it Sinks In."
One of the most sought-after artists of this generation, Moira is popular for her soothing and mellifluous voice, which can both heal and break a vulnerable heart. Her original ballads continue to soar in the charts as they tell relatable stories of heartbreaks and heartaches as well as hope and healing.
Putting the fun in funk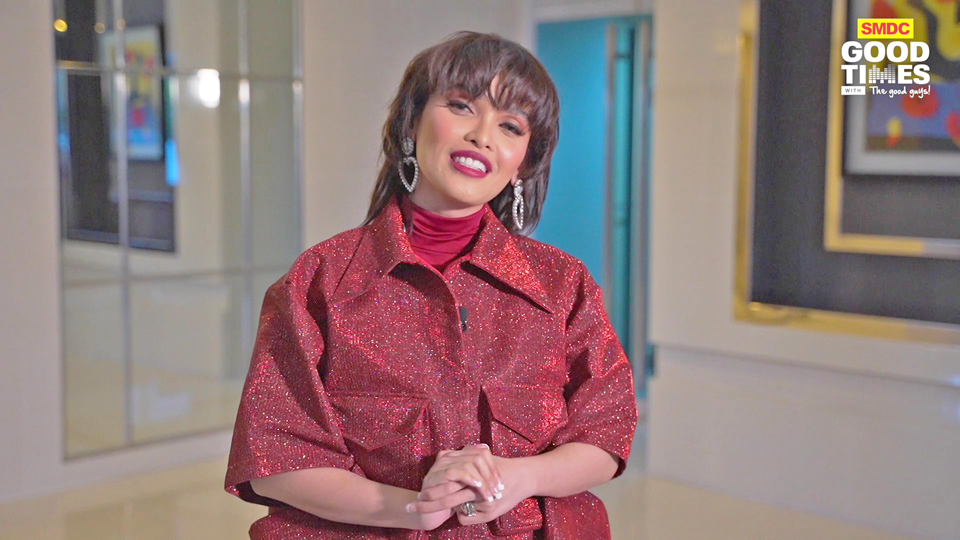 Asia's Soul Supreme KZ Tandingan served SMDC residents some swag and groove during a night of fun, music, and entertainment last month.
The singing sensation impressed the audience when she showcased her prowess in jazz and soul at SMDC Jazz Residences in Makati. Tandingan performed her rendition of OPM hit "Isang Linggong Pag-ibig", as well as her originals, "Labo" and "Nag-iisa Na Naman," which gave residents a dose of funk on a Friday night.
The talented singer and rapper rose to fame after she won the talent show The X-Factor Philippines in 2018. Since then, she has continued to make waves locally as well as internationally when she joined China's "Singer 2018." The 2020 Awit Awards winner was also recently handpicked to sing the first-ever Filipino Disney song "Gabay" for the action-adventure animated film, Raya and the Last Dragon.
Good Times with The Good Guys brings OPM artists to SMDC residences for a live concert that they can watch from their balconies. These performances are streamed via SMDC's YouTube Channel every Friday night for everyone to relive the moment or to have good times amid these trying times.