SMDC bagged merit awards in both CSR and community relations for its community programs, The Good Guys and HappyNings, respectively, at the 18th Philippine Quill Awards held virtually on March 25.
Presented by the International Association of Business Communicators Philippines, the awards honored entries from professional and student communicators, which personified the Quill's 'global standards of excellent, effective and purposeful business communication.'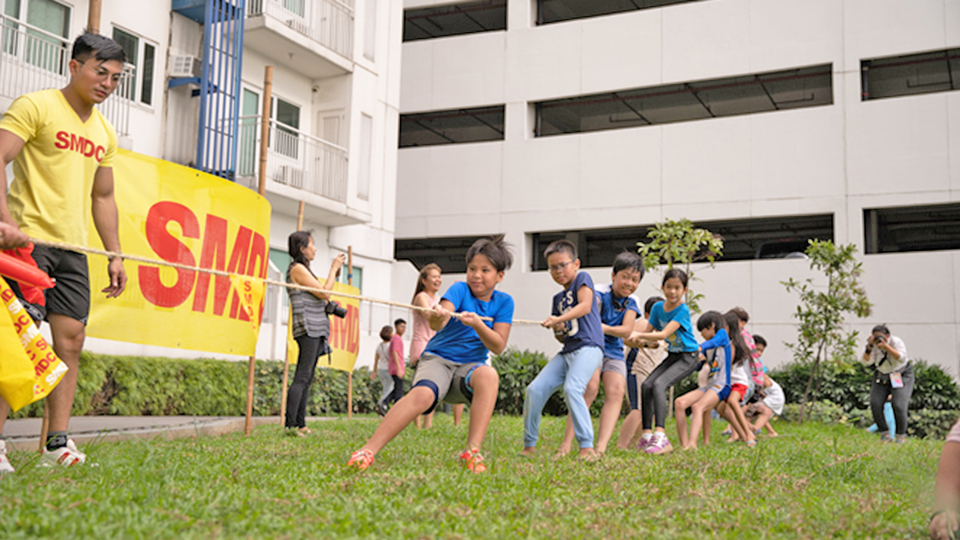 Earlier, the Good Guys community program received a Special Citation in CSR at the 2020 PropertyGuru Awards. Meanwhile, this is the second Quill for HappyNings, which won last year in the same category.
The Good Guys program was started in 2019 to foster community spirit, promote healthy lifestyles and develop secure and safe neighborhoods across SMDC developments.
HappyNings provides opportunities for residents of various SMDC communities to come together in family-friendly activities that encourage residents to come out of their units, socialize and enjoy family fun days with other members of their communities.
The pandemic may have limited physical movements and on-the-ground HappyNings events, but it has not stopped SMDC from continuing its community-building programs. It provides continuous entertainment to its communities through Good Times with The Good Guys, Friday night virtual concerts featuring the country's top OPM artists.
SMDC conducts wellness caravan, donates medicines
The Good Guys go the extra mile for SMDC communities by making sure they are in good health through a health and wellness caravan that makes the round of SMDC properties throughout the pandemic.
The Good Guys' Health and Wellness Caravan is a daylong event where that offers free check-ups, blood extraction, medicines, and reading glasses to residents.
The activity is conducted in partnership with the Philippine Red Cross. Volunteer residents help man the registration and assist other residents availing themselves of the services. "Because there is a pandemic, knowing that our neighbor is healthy will give us peace of mind as we do our part to stay healthy," says Jenny Maranan, a professional medical secretary who volunteered in one of the caravans.
Extending assistance outside of its own communities, SMDC has started partnering up with local barangays to donate medicines. In partnership with SM Foundation, the first recipients were Brgy. Alicia and Brgy. Sto. Cristo in Quezon City. Medicines were officially handed to the barangays in a turnover ceremony held at Grass Residences. More donations will be made in the succeeding months.
SMDC goes full swing in assisting LGUs
The country's Best Developer sets the bar for responsible community development through its most notable and trail-blazing nation-building efforts.
Following its donations of face shields to the Philippine National Police, SMDC has recently donated personal computer (PC) sets to the Cities of Pasay and Manila. This is after the company received several accolades at the 8th Property Guru Awards—including the Best Developer and the Best Lifestyle Developer awards.
SMDC has been working with local government units (LGUs) in further developing communities for the benefit of more Filipinos nationwide.
Manila Mayor Franciso 'Isko Moreno' Domagoso said, "The City of Manila thanks SMDC for the very timely donation in time of the pandemic as children and their parents can make good use of these for online home works and research."
In 2018, SMDC partnered with the Housing and Land use Regulatory Board and the Davao City government for the development of Barangay Lasang socialized housing under the Davao Balai Program. A total of 15 hectares of land in the area is being developed as a relocation facility for the city's informal settlers and a socialized housing program for local government employees.
Other projects in SMDC's pipeline have already begun construction, including a housing project in Salcedo, Eastern Samar for families displaced by the devastation of Super Typhoon Yolanda in 2013.
Kadiwa Market goes to SMDC
The Good Guys and the Department of Agriculture join hands for the service of others through the Kadiwa Market which was launched last March 6 at SMDC Light Residences.
"The concept of Kadiwa is bringing farmers closer to the consumers," says Minky Alba of the Department of Agriculture. "We cut the layers of distribution and remove the middle man."
The market sells a range of produce — from eggs, vegetables, milk, and even seafood.
"We planted these vegetables ourselves then harvested and brought them here. You are buying directly from farmers," says seller Pacita Yap from Mountain Province. "Some of these are greenhouse vegetables and were grown without the use of insecticides."
"It's good especially for us senior citizens. We don't have to go out and meet people just to buy something," says Evangeline, a resident of SMDC Light Residences.
"The prices are a little bit cheaper and the seafood is fresh. It's not only helping the buyers, the consumers, but also the producers. They are bringing the market to the people."