There is a continuing debate as to whether real estate development follows public infrastructure construction, or whether it is the other way around. Whatever be the truth, there is no debate as to the amount of public infrastructure construction that has been taking place in the last few years.
When the present national administration came into office, it announced an P8.3 trillion "Build, Build, Build" infrastructure program of over 100 projects, with 75 dubbed as flagship projects. During its watch the former administration has embarked on its own infrastructure program, and towards the end of its term some of its major projects were close to completion. Thus there was a dovetailing of the infrastructure projects of two administrations.
That public infrastructure investment is a powerful tool for urban transformation is best shown by the impact of the improvement of EDSA on Metro Manila's economic growth. The cities along its 23-kilometer length became vibrant communities.
---
BGC-Ortigas Center Road link to open in 2021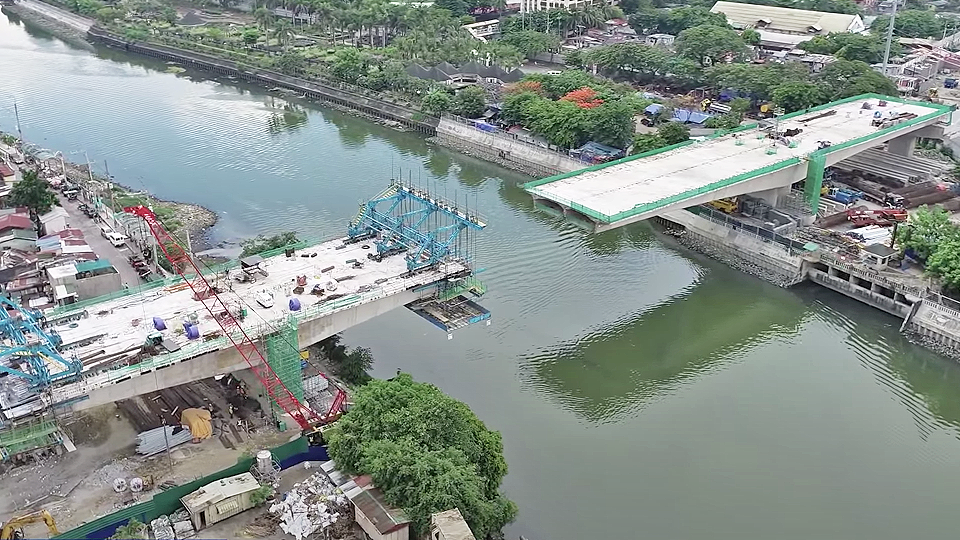 The Department of Public Works and Highways (DPWH) said a P1.6-billion road project that aimed to significantly cut travel time between business districts in Pasig and Taguig would open next year.
This came as Public Works and Highways Secretary Mark Villar inspected the ongoing construction of the Bonifacio Global City (BGC) to Ortigas Center Road Link Project.
"The BGC-Ortigas Center Road link will be a traffic game changer as it will reduce to 12 minutes the travel time between Bonifacio Global City and Ortigas central business district," the DPWH said in a statement.
The project will serve as an alternate corridor from Edsa and C-5 along the section of Guadalupe Bridge and Bagong Ilog Bridge, the DPWH said.
"With an accomplishment of 45 percent, we are fast- tracking the completion of this high-impact project linking Pasig Taguig to ease traffic woes of motorists and commuters in Pasig, Mandaluyong, Taguig and Makati," Villar said in a statement. BGC-Ortigas Center Road link involves the construction of the four lane Sta. Monica- Lawton Bridge across Pasig River.

This will connect to Lawton Avenue in Makati and Sta. Monica Street. The project also includes the rehabilitation and widening of Brixton to Fairlane Street in Pasig City. It also involves construction of the 565-meter Lawton Avenue to BGC viaduct from Lawton Avenue toward the entrance of BGC.

The BGC-Ortigas Center Road link is part of the government's P384-billion spending plan through 2023 to ease road congestion in Metro Manila. The goal was to bring Edsa—the 23.8-kilometer road that cuts through most of the capital's business districts— back to "normal traffic flow."
---
Skyway Stage 3 update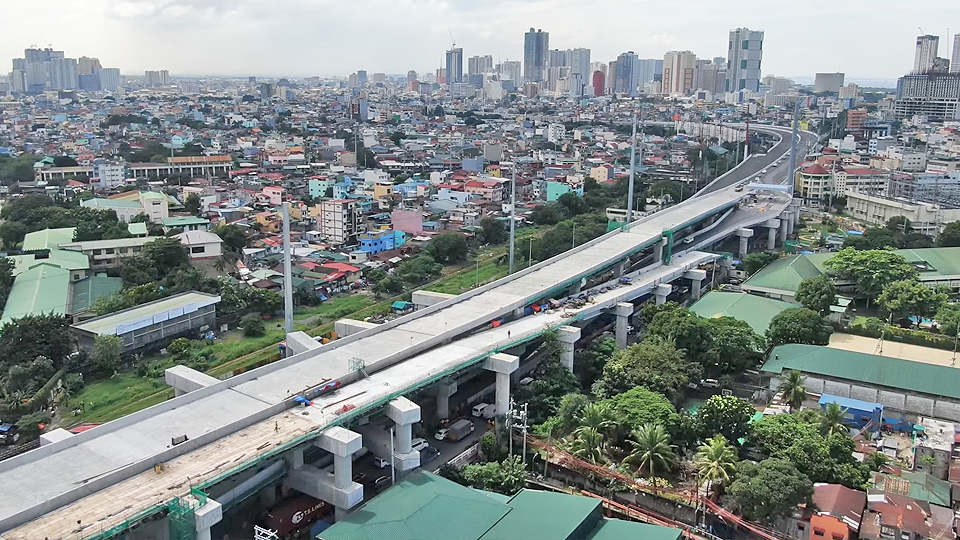 The Metro Manila Skyway Stage 3 Project (MMSS3) is an elevated expressway from Buendia, Makati City to the North Luzon Expressway in Balintawak, Quezon City with a length of about 18.83 kilometers. 2×3 lanes from Buendia to Sgt. Rivera corner A. Bonifacio, Quezon City, 2×2 lanes from Sgt. Rivera corner A. Bonifacio to NLEX Balintawak, Quezon City and 2×3 lanes elevated roadway structure that will connect to the NLEX-SLEX Connector Road Project in the vicinity of PUP.
Project Status
Replacement of N. Domingo Bridge also known as Pinaglabanan Bridge (Old Sta. Mesa Bridge), 99.00% accomplishment as of June 13, 2020 (opened to the public on March 11, 2020)
Quirino South Bound On Ramp (beginning at Concordia straight to Buendia, Skyway Stage 1) was completed and opened to traffic on July 22, 2019
Quirino North Bound East Off Ramp (along Osmeña Highway and terminate before Quirino Ave.) was completed and opened to traffic in December 2019
Ongoing construction of Section 1 Buendia-Quirino- Nagtahan, 100% accomplishment
Ongoing construction of Section 2B Tomas Claudio- Ramon Magsaysay Avenue, 89.69% accomplishment
Ongoing construction of Section 3 Ramon Magsaysay to Quezon Ave., 95.13% accomplishment
Ongoing construction of Section 4 Quezon Avenue– Balintawak, Q.C.,72.14% accomplishment
Ongoing construction of Section 5 Balintawak, Q.C.– NLEX Footbridge,46.14% accomplishment
---
P63-B MRT-7 now 60% complete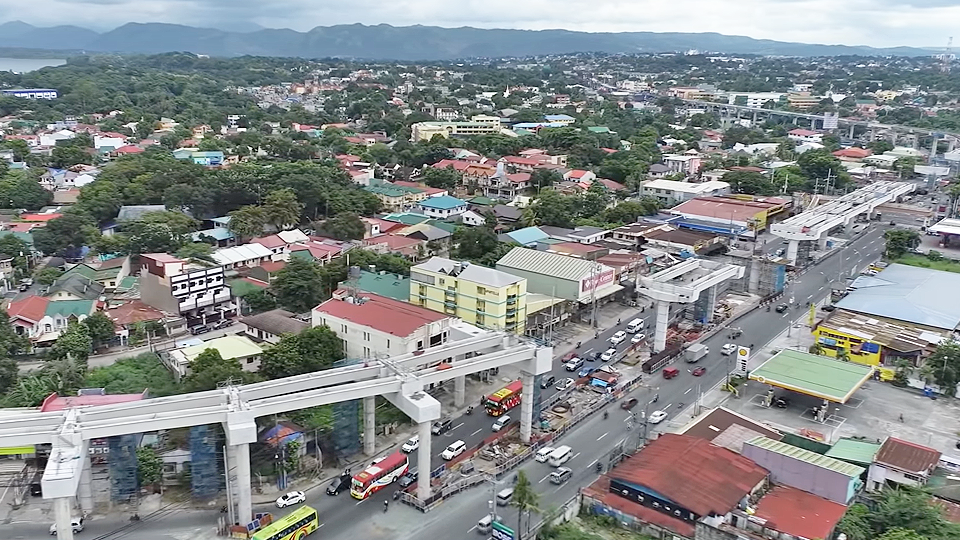 With ongoing full blast construction work despite the pandemic, the P63-billion Metro Rail Transit 7 (MRT-7) is now 58.95 percent complete, the Department of Transportation (DOTr) announced on July 13.
The 22-km. railway transport will run from North Avenue Station to San Jose Del Monte, Bulacan, with 14 stations. It will cut travel time from end to end from 2 hours to 34 minutes, easing traffic in Quezon City.
Once operational, the rail line is expected to serve 300,000 to 850,000 passengers per day, with room for capacity expansion to accommodate future increase in ridership.
The railway will be partially operable next year, with full revenue service by 2022.
The MRT7 project, classified as a national infrastructure project, had been hobbled with delays for the past 17 years.
So far, all of MRT 7's trains and coaches have been completed, tested and ready for shipment from South Korea.
The viaducts are almost finished and the stations are being completed.
The local government was apprehensive that the project would "affect the landmark's identity as a national heritage park" and called for a "win-win" solution to protect open spaces and advance the welfare of commuters.
From the initial design of 11,000 square meters above ground, the project proponent whittled down the final design to a 426-square meter, above ground structure, with a height of just 6-7 meters.
---
Articles originally appeared at:
BGC-Ortigas Center Road link to open in 2021