The diverse number of essential things needing your attention can make you feel like a spinning wheel. Handling one responsibility on top of another makes it hard to prioritize what's important. How can you prevent your life from becoming a jungle of jumbled demands? Is there a way for you to keep it together?
Maintaining a balanced transition between your activities can make for a seamless day. To help you draw clear boundaries of the mentioned demands, you need a serene place to help you think and process the different parts of your life. At the same time, you want to be in a place where everything is accessible so that when you get to doing your essential tasks, you do them in a more efficient way.
When you have everything within your reach, you are able to prioritize and organize your schedule. This is integrated living. You enjoy this kind of living when you choose to live in a place like SMDC South 2 Residences, where you have easy access to areas supplying the demands of your day-to-day life.
Keep Things Together
An integrated living means focusing on consolidating the different areas in your life to create a clear picture. Separating work and personal life may be impractical at times, especially aspects such as family, work, and self. Focusing on factors that would let you experience integrated living is essential.
Start by assessing how you'll organize what needs to go first — in terms of playing the different important roles in your life.
Address this by acknowledging the two categories of your life's demands, the internal and external. The former is composed of your health, mind, and heart, while the latter is your family, work, and friends. Reflect on what needs to be prioritized. Learn how to manage yourself and your time, and stay focused on getting things done.
Establish Your Family in the Right Community
Especially in the new normal, living in the right community is essential. You want easy access to an array of shops, and at the same time, you want to have opportunities to live an active lifestyle. For short errands, you can leave your car parked at home and simply walk to your destination.
Being in close proximity to a mall that provides you and your family with your essential needs during the new normal is also convenient. You won't have to drive or commute hours just to buy your basic supplies like food and clothes. In addition, spending less time outside means a decreased chance of COVID-19 transmission.
It will save you time and money because you won't have to spend on commute fares or gas, and you won't be caught in the rush-hour traffic.
A community that gives you and your family easy access to shopping, dining, and entertainment options lets you experience an integrated living. If you're looking for a home that is near a shopping center, SMDC South 2 Residences sits beside SM Southmall, which is home to numerous shops, restaurants, and services that cater to your needs.
Situated in Las Piñas at the relaxing south of Manila, the location is close enough to the beautiful outskirts of the metro. You can take your family for a weekend getaway at Tagaytay, Batangas, Cavite, or Laguna.
Create a Masterful Daily Routine
A daily routine can change, but knowing which needs to come first helps set the tone for the rest of the day. Accomplishing daily tasks doesn't have to be complex. You can simplify them by making a list of your daily tasks, setting your goals, and making time for yourself.
We are now in the midst of adjusting to the new normal. Do you feel like it's still a challenge to adapt to working from home and that your balance is out of tune? Create a space at home that lets you concentrate on tasks that need to get done. Set up your home office by investing in a comfortable workspace.
Self-care doesn't have to be grand; it can be simple and still rewarding. Spending time alone is essential in lowering your stress, encouraging creativity, and increasing your happiness. Maximize your access to amenities available to you at your residential community. Go for a swim, take boxing classes, or work out at gyms near your place. Going out with friends for a warm cup of coffee sounds equally amazing too.
Be Connected and Stay Connected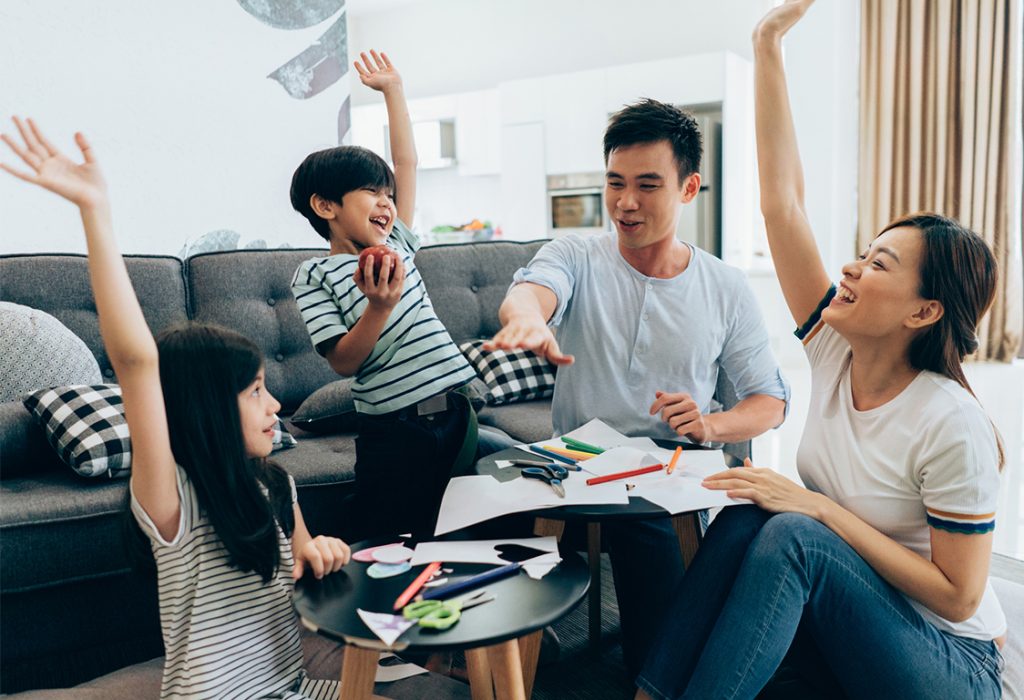 Being connected is an excellent example of how integrated living should be. Wherever you are, be there now — be it with your family and with yourself.
Spending time with your significant other by taking them out for a hearty dinner lets you stay connected. Taking your kids for a late afternoon activity at your community playground creates priceless memories worth keeping.
In the new normal, integrated living is the way to go. SMDC South 2 Residences can help you achieve this by giving you easy access to essentials that help you experience an integral life. They strategically designed the amenities and planned the residential development's location to help you be connected and stay connected both inside and outside your home.
---
Article originally appeared on Lamudi Philippines.