Today, there are more than 21 million people living in Metro Manila, according to data reported by the World Population Review. The number of these city dwellers is constantly increasing, and with it, the future of urbanism is changing.
With more people occupying the city, there is a need to be more mindful of one's lifestyle to reduce the impact on the environment. Green living is now considered an international concept in modern interior design. In addition, city dwellers are adapting to this lifestyle where they won't have to travel long distances just to experience the beauty of nature in the city's neighboring provinces.
Turning Green: Considering What Is Easily Achievable
If your home is in proximity to key places, you can walk instead of taking your car for a drive to get essentials. This won't just lower emissions and save you gas money, but you'll also have a more active lifestyle. Taking walks to nearby establishments like shopping malls, dining spots, or parks is a great way to incorporate light exercise into your daily routine.
Similarly, living in a community with an integrated retail strip will only require you to take an elevator down to get necessities. This can lead to decreased carbon footprint, which helps in bettering your health and the environment.
You also won't have to go far to relax if you can find a green community that offers modern comforts in their nature-inspired gardens and amenities. Incorporating elements of nature through water features, art installation, and green walls creates a one-of-a-kind experience that you get to go home to every day.
Bringing nature to a space is essential because it helps lower your stress levels and makes you feel at peace. This visual comfort promotes feelings of health and wellbeing by mental stimulation.
Adding Nature to Your Home Through Eco Design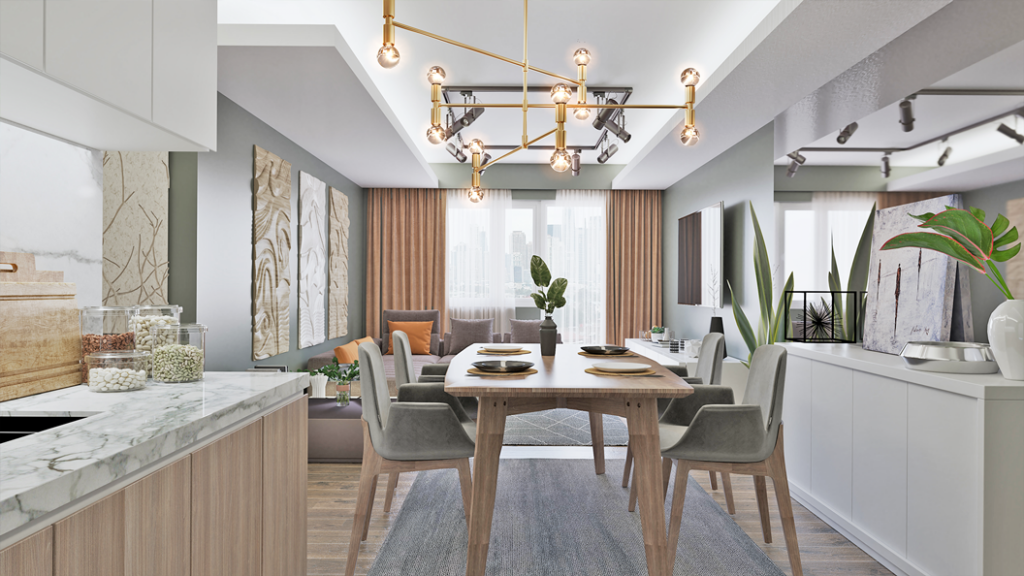 It can be hard to relax when you're in the middle of a bustling city. After a day surrounded by hard surfaces and tall buildings, you will enjoy the contrast of coming home to a space that is designed with relaxation in mind. The simple act of painting your walls with earth-tone shades and selecting furniture from sustainable or recyclable materials lets you connect with nature.
To improve your health at home, turn your home into a stylish green oasis that reflects the beauty of nature. Bring live plants in—you can plant some herbs or a few vegetables too. Create a small space for your plants and enjoy reduced airborne dust and carbon levels, boosted mood and productivity, and reduced levels of stress.
Thinking Collective: Be Greener
Choosing a green community to put down roots with your family helps strengthen your environmental efforts to be sustainable.
The community at SMDC Mint Residences is the perfect example of representing a modern and green lifestyle. Its calming amenities will provide residents with a natural setting, and wide, open spaces like a lounge and pool area will inspire them to be more aware of the environment.
This residential community welcomes you through its carefully designed facilities featuring wood, concrete, and shades of relaxing green. You experience nature through your spectrum of senses, giving you a sense of calm and serenity.
After you settle in, make acquaintances with your neighbors who share the same passion about going greener to foster that collective thinking. You can organize a drive to promote sustainable living by encouraging the use of containers for storage, shopping in eco-friendly shops, and buying from local markets close to home.
Finding serenity in nature is indeed a key factor to greener living while enjoying the modern comforts of a highly-urbanized residential community.
Choosing a Green Community in the Heart of the City
Green living does not only create an atmosphere that is free of toxicity, but it also relies on a community that builds and maintains a strong connection with nature.
If you're living in the city and want to go green, your goal is to find a residential development that focuses on the perfect balance of urban and nature. Even in the middle of the hustle and bustle, you can find a home that provides total relaxation and presents opportunities for you to live a more sustainable life.
Living a green lifestyle in the city is possible with SMDC Mint Residences — a residential development focusing on the perfect balance of city living and relaxation. 
---
Article originally appeared on Lamudi Philippines.