Reclaiming the getaway experience within your homebase
What defines a vacation home? Not all beautiful living spaces are emotionally stirring, nor carry an atmosphere that allows you to relax and unwind. To be vacation-ready, a home needs a sense of completeness. A true escape is a world of its own.
Sail Residences at the Mall of Asia (MOA) Complex captures the experience of being on an opulent vacation. Its design conjures vivid imagery of luxurious cruise vessels sailing across calm seas, incorporating the grandeur and the ultimate memory-making escape presented by colossal luxury liners.
But the real star of the property is its myriad amenities. Elevating the resort's allure are luxury conveniences that can help reshape your lifestyle.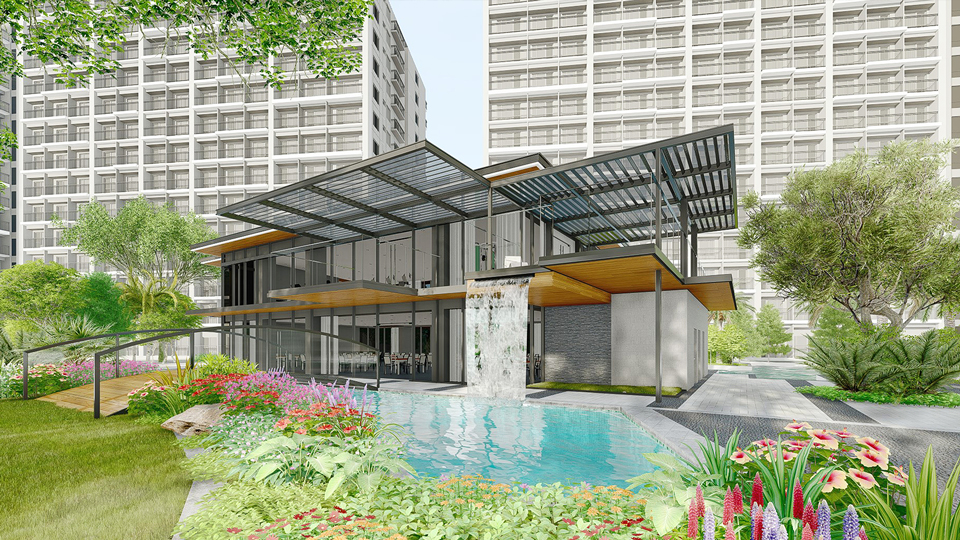 Tropical Clubhouse
Standing at the center of the amenity area is a resort-inspired clubhouse that hosts events and houses a fully-equipped gym on the second floor. With a cascading waterfall on its facade, the structure creates a calming ambiance that combines beauty and function.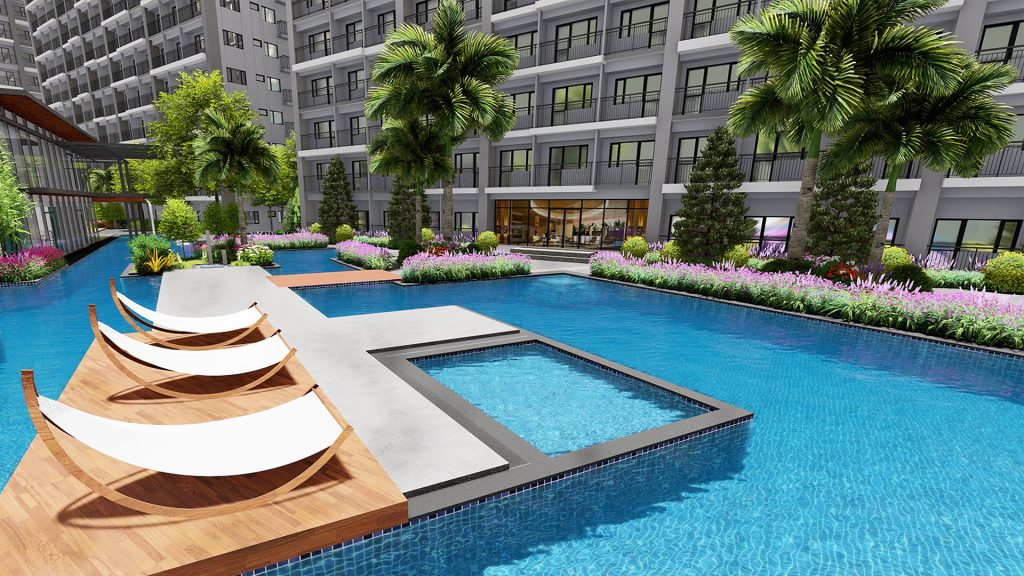 Swimming Pool
The serene pools with cruise-themed furnishings and lush gardens will make you feel like you're by the sea. Take a dip, go on a stroll or hang out at one of the designer cabanas.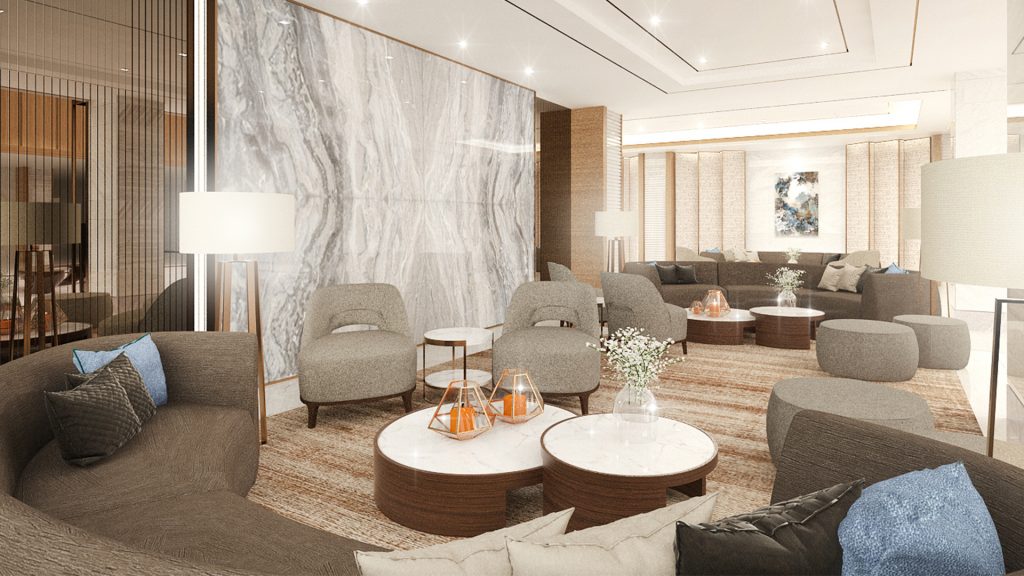 Grand Lobby
Grand lobby has an array of couch sets where you can meet and lounge with friends and family. It's a comfy yet luxurious space on its own.
Lobby
With designs and fixtures that resemble the intricate and refined interiors of cruise ships, the expansive lobby possesses unique charm.
Building
Simulating the cruise vacation experience, Sail Residences has glass balconies which serve as viewing decks.
Tailored for tranquility
The sounds and sights of the city can often be jarring but they aren't easy to part with either. Finding uncrowded spaces tucked into the metro is the indulgence that best suits tired but true city dwellers.
Swim into the still waters of its serenity pool or finish a book while lying on one of the stylish pool lounge chairs. Take a leisurely stroll along the verdant landscape of Pacific Park. Appreciate the city skyline and Manila Bay sunset at the Tranquil Terrace. Dip into the deluxe jacuzzi to destress and rejuvenate.
Seeking connection and summer fun
Vacations are best when they foster meaningful connections. Sail Residences' Tropical Clubhouse is an avenue for celebrations. Host get-togethers or meet new people in this resort-inspired pavilion. The surrounding cabanas are also great alternatives for more intimate affairs.
The clubhouse's fully-equipped gym upstairs is a great accompaniment for wellness enthusiasts. The possibility of encountering a workout buddy to join your fitness journey is a huge plus.
Kids also have their own areas to explore. The Kid's Play Port offers fun activities and provides enough space for interaction or solo adventures. The Kiddie Lagoon is where they're free to dream in the water.
Live where you can let go of your worries.
---
For more of SMDC, follow us on Facebook, Instagram, YouTube, and Twitter, or visit the official SMDC website.