With the intense temperature this summer, don't you just want to cool down? We've got the most affordable and not to mention, more fun way to beat the heat!
So chill out! Here are some cute-looking and yummy-tasting summer drinks you can create in your condo:
---
Melon Ball Punch
Mix the most refreshing fruits in a cold beverage? Yes please! Not only is it so good on a hot summer day, it's also very instagrammable! Not bad for a homemade drink.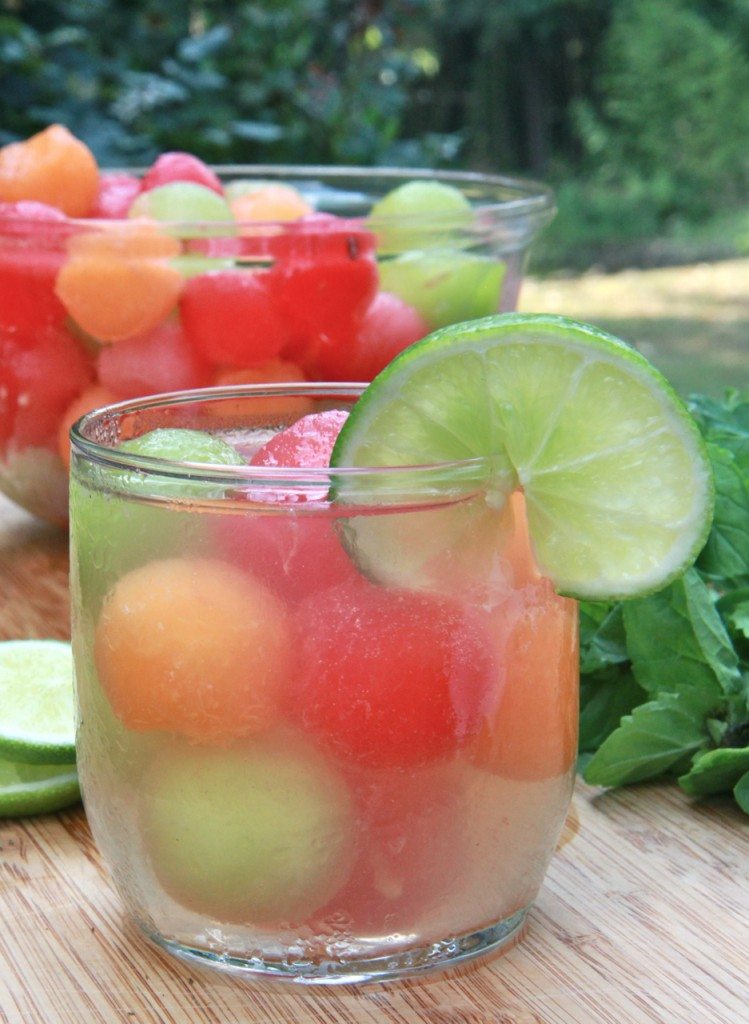 Ingredients:
4 oz Sparkling white grape juice
2 cups clear lemon lime flavored soda (I used Sprite)
1 cup lemonade (I used Simply)
1 small ripe watermelon
1 small ripe cantaloupe
1 small ripe honeydew melon
Fresh mint leaves
2 limes, sliced, plus more for garnish if desired
Instructions
In a pitcher stir together grape juice, soda and lemonade.
Place in the fridge to chill.
Use a melon baller to scoop out the flesh of the watermelon, cantaloupe, and honeydew melon.
Place melon balls on a cookie sheet lined with foil.
Freeze.
Once frozen add a few cups of melons balls to pitcher along with fresh mint leaves and slices of lime.
Stir.
Refrigerate for at least 30 minutes to allow the flavors to blend.
Serve cold using additional frozen melon balls as ice cubes.
Garnish glasses with lime slice and mint leaf.
---
Strawberry Colada Smoothie
A smoothie is always a good idea – especially in the summer heat! Quench your thirst and satisfy your sweet tooth with this yummy treat.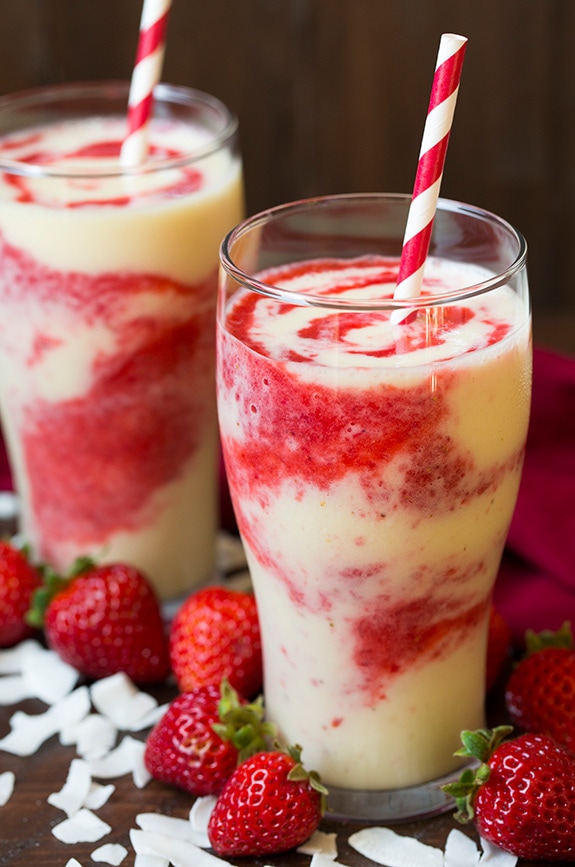 Ingredients
8 oz fresh strawberries , chilled, hulled
1 ripe banana , peeled and frozen
1 1/2 cups frozen pineapple
1 (5.3 oz) container coconut Greek yogurt
1 1/4 – 1 1/2 cups unsweetened coconut milk beverage (the kind found in the dairy isle)*
Instructions
Pulse strawberries in a food processor until well pureed.
To a blender add banana, pineapple, coconut Greek yogurt and 1 1/4 cups coconut milk. Pulse until well blended, adding an additional 1/4 cup coconut milk as needed.
Spoon pineapple mixture into glasses filling about 1/3 full then add a spoonful or two of the strawberry mixture, swirl lightly with a butter knife then repeat twice more. Serve immediately.
Alternately, all ingredients can be blended together in a blender versus processing strawberries separately.
*Light canned coconut milk can also be substitute just blend 1:1 with water.
---
Sprite and Rainbow Cubes
Anything rainbow is bound to taste wonderful! Get a kick out of making this adorable yet super simple beverage that'll change the way you drink Sprite forever.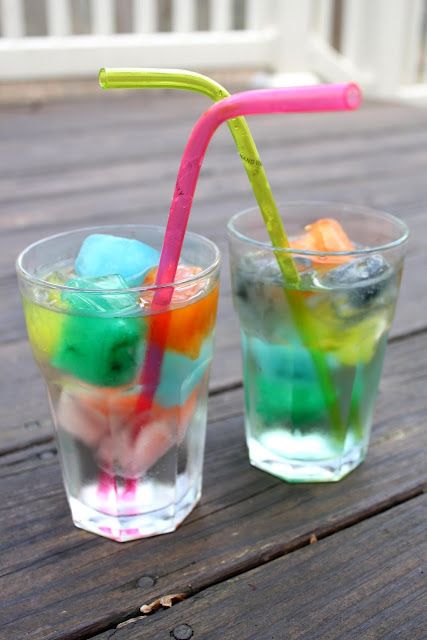 Simply add different colored food flavoring to your ice trays and freeze overnight. You can then easily add these fun and colorful cubes to any of your drinks!
---
Blue Raspberry Jello Slush
Imagine a bright blue drink in your hand as you bask under the sun – ain't that fun? It's super tasty, too! Try this Blue Raspberry slushie and you'll go into vacay mode in a sip!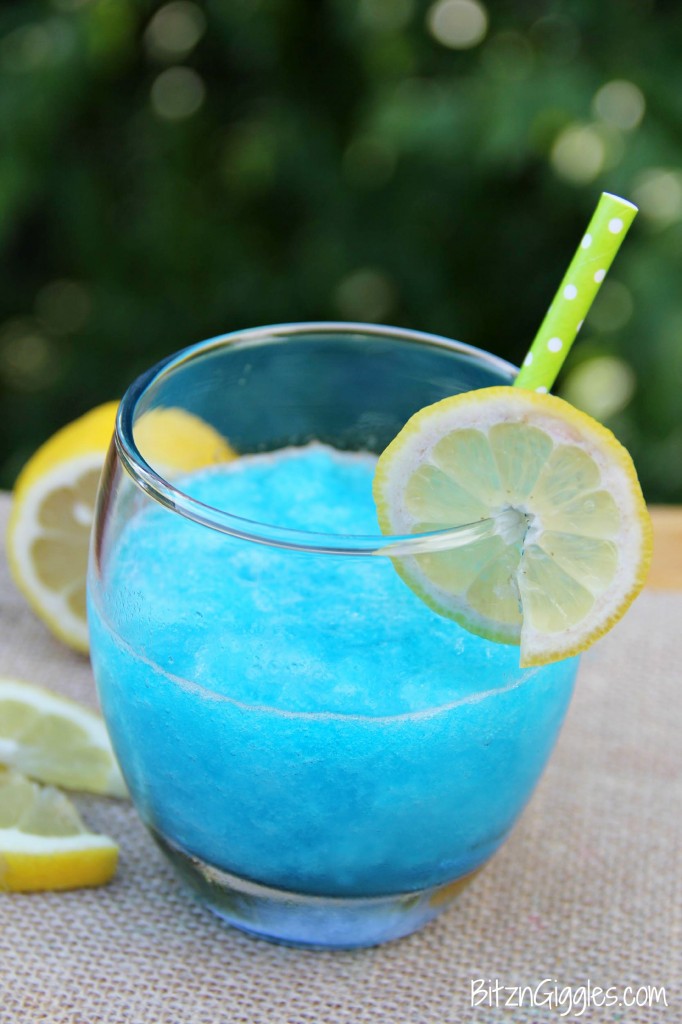 Ingredients
1 cup boiling water
1 cup Sprite or other lemon-lime soda
Juice from 1/2 of a lemon
1 box Berry Blue Jello (3.4 oz. size)
Fresh raspberries and lemon slices for garnish (optional)
Additional Sprite, lemon-lime soda or lemonade to add to drink when serving
Instructions
In an 8×11 or similar sized baking dish combine the boiling water and Jello until the Jello is dissolved.
Stir in soda and freeze for 4 hours or more until frozen solid.
Remove from freezer 10-15 minutes before serving.
Fill your glass with half of the slush mixture and the other half with soda.
Garnish with lemon slices and fresh raspberries.
---
Make every day in your SMDC Lane Residences condo a #staycation!